Fashion Show Sneak Peak Or What Goes into the Production of a Period Lolita Dress?
So what does go into it, apart from blood, sweat and tears?

1. Piles and miles of fabric, lace, ruffles. Those bundles of tulle lace total 102 yards; I expect to use these up almost all on my new dress project (which you won't see until the Fashion Show :-) ). But then, the volume of the skirt is some 3 meters + ...

2.
A cuppa.
Seriously. A big one.
3.
Research.
Goes well with the cuppa. In fact, it is highly recommended to pair up these two. Going through my Pinterest board with free historical patterns and tutorials + my 1890s inspiration board, I've found this pattern to help me out with the front of the bodice:
Not sure yet though if it quite fits this particular project.
4.
Period movies.
Sometimes Vinnetou and Old Shatterhand movies. And other times historical documentaries. Because you need something to get you through all the boring bits such as pinning stuff together or fiddling with the hem.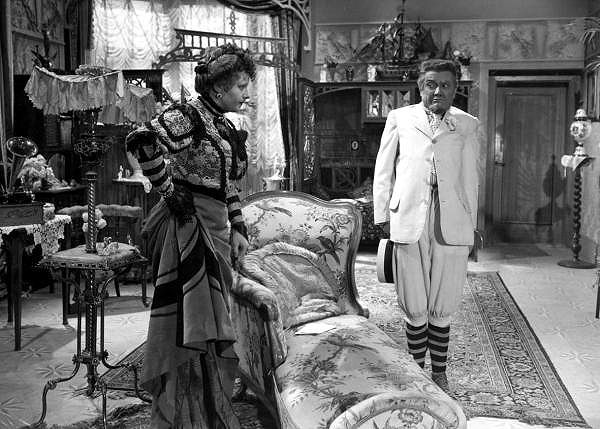 Parohy (1947)
5.
Passion.
Or masochistic madness. Either will do.
6.
Travelling and stalking antique shops, websites and flea markets.
The narrow edging lace is from a lace shop in Bosnia-Herzegovina; the insertion lace is a handmade antique piece I found in an antique shop in Denmark. Imagine the excited squeal:-)
7.
Time.
A lot of it. A dress like this one, all neatly finished inside and with loads of ruffles at the front you can't see, eats up easily some 40 hours and more:
8.
Patience.
Often what's needed is the patience to handsew, to nail the look just right, especially with complicated lace insertion patches or with bonnets or other headwear.
8.
Money.
These pretty things get costly and take a lot of saving up for if you're on a tight budget like me; the lace for this new project alone was some 181 USD. My piggy bank hates me. So someone out there, I hope you will buy the dress once it's doneXD